What's Your #LunchboxStory
What's Your #LunchboxStory?
Since its inception, L. May MFG has deployed over 1 million sturdy lunch boxes for workers across Canada, the United States, Australia, and Europe.
To this day, the lunchboxes are still manufactured in Sudbury, Ontario, Canada, often being passed down by generations as family heirlooms.
Our community always has a story about their lunchbox and derives pleasure in telling tales about where fathers have passed their lunchboxes to their children. Carrying something every day of one's working career becomes part of one's life
Hear from our numerous happy customers!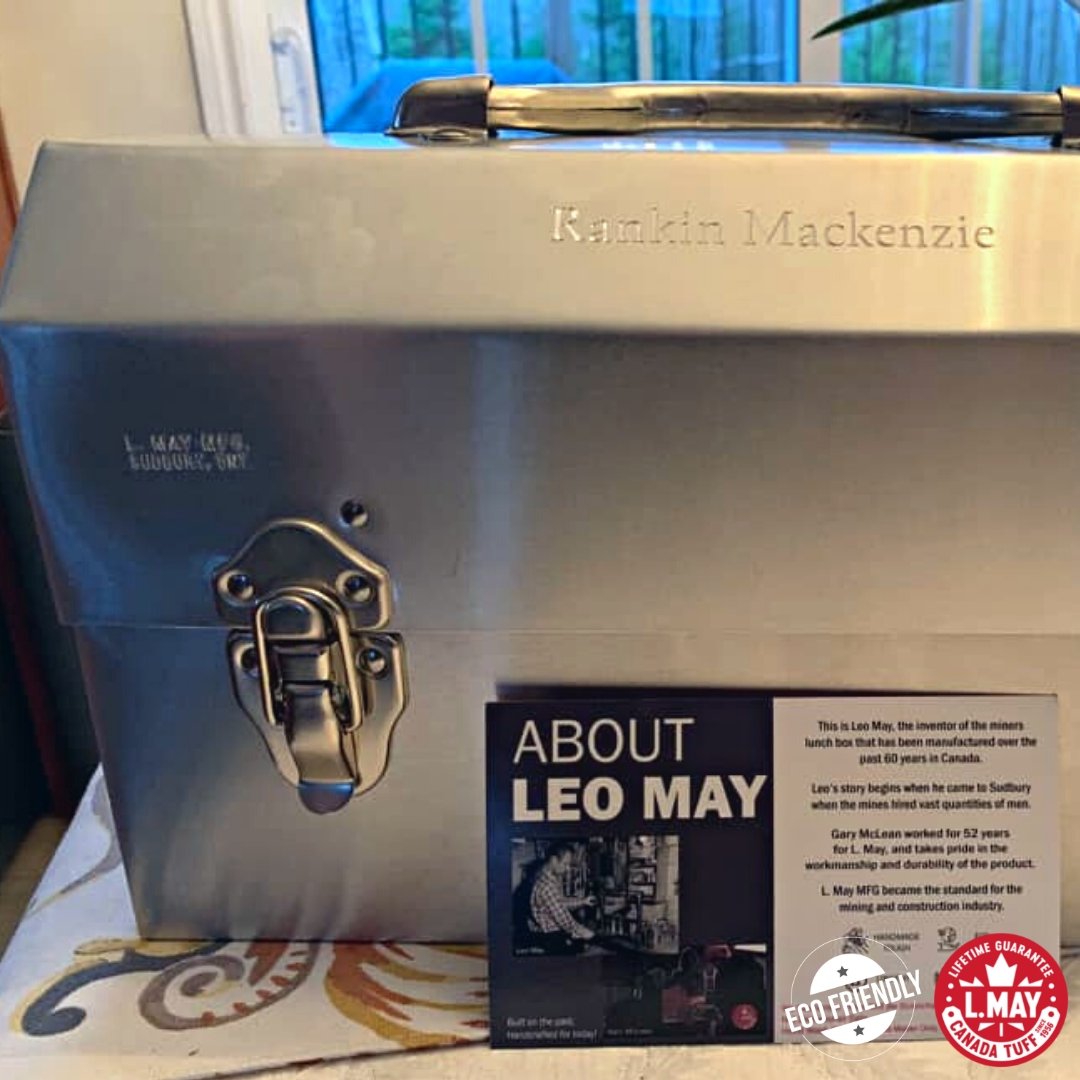 Rankin Mackenzie
I received my lunchbox today, I just wanted to express my sincere thank you to you all for the exceptional lunchbox you made me . It's absolutely perfect. I will enjoy many , many years of joy and pride of ownership. It reminds me of my fathers that he use to have. He has since passed on. Nothing can replicate that distinct-full noise the handle makes in the morning or when arriving home. Or the opening / closing of the latchesthanks againsincere, Loyal customer
"

Incredible product. My box is 50+ years old and still used daily. I intend on it becoming my urn.

"
"

I have had my lunch pail for 25 yrs. Still use it daily. Love it . Have seen many others come and go but this one is by far the best , and it's made in Canada.

"
"

I inherited my fathers lunchbox who was a union ironworker for 25+ years until the day he died. I plan to do the same as an electrician and carry on the tradition of the trades. One lunchbox at a time.

"
"

I have had my original miners lunch box for almost 20 years. And still use it every day. I love the quality of it. It's easy to find in the fridge at work amongst all the cheap insulated lunch bags. My food doesn't get squished. And best of all. It's made in Canada.

"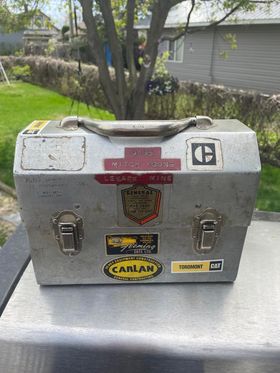 Mitchell Young
This lunchbox has served me well for 47 years of mining and construction work. I bought it after high school when I got hired on to Levack Mine and now I am 65 and retired from Caterpillar. Still in great shape.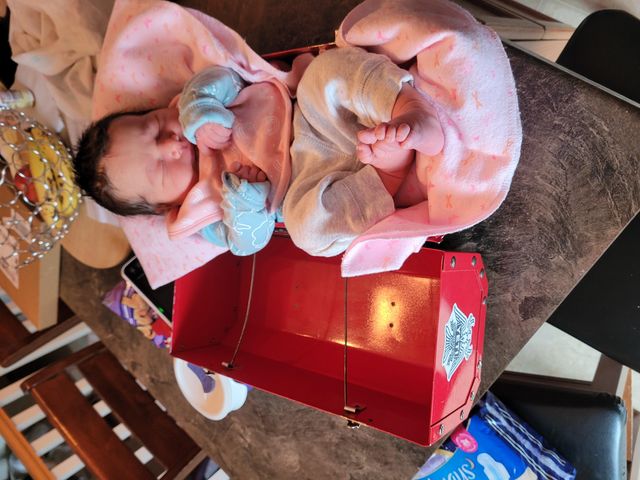 Gordon Ridsdill
I never knew how much love you could fit into an L. May Lunchbox before my daughter was born.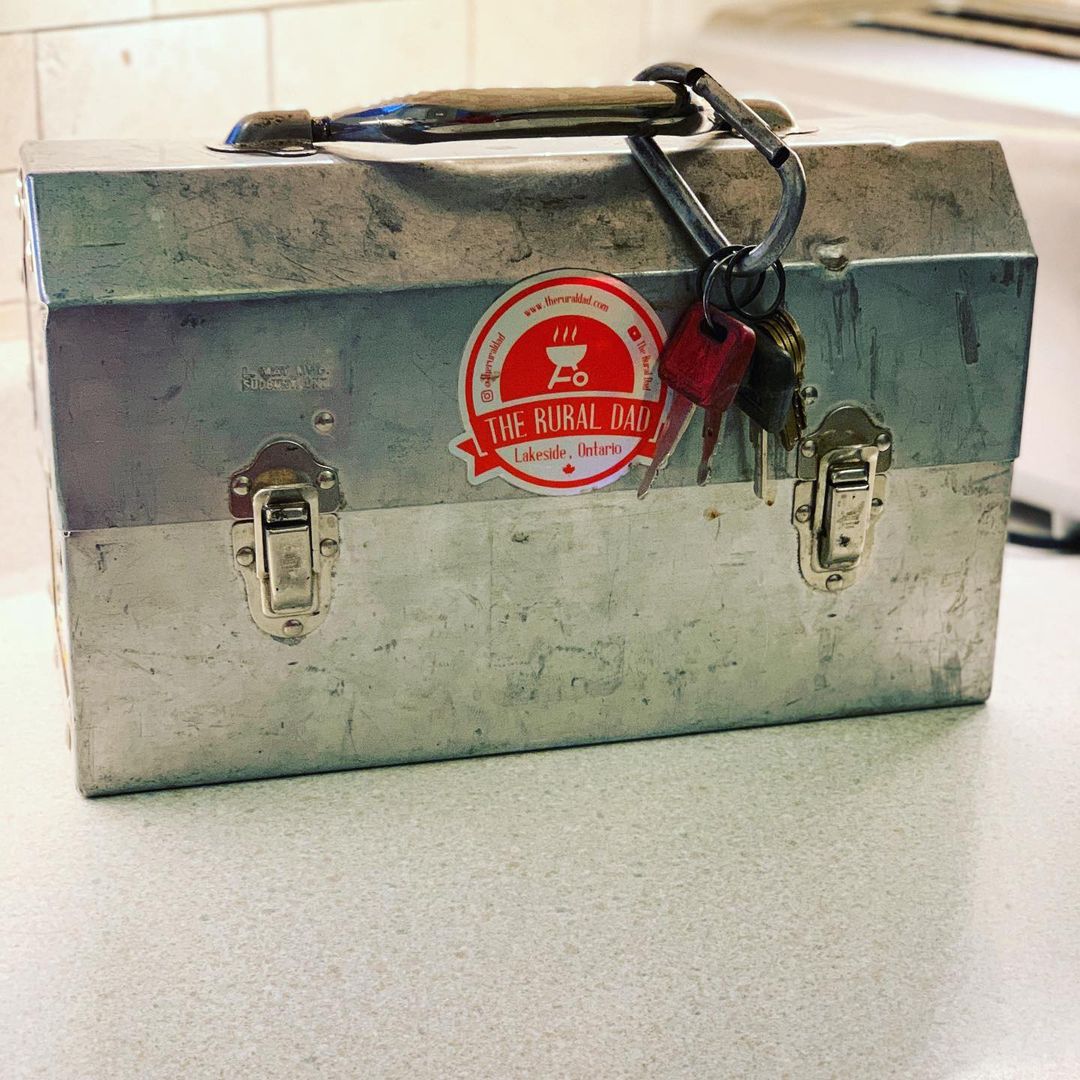 The Rural Dad l Jeff King
It's hard to believe that it's been 3 years since I decided to take a parental leave. Tomorrow I'm back to putting natural gas pipeline in the ground! It's #bittersweet but I'm happy to say that this vintage @lmayminerslunchbox is ready for more work!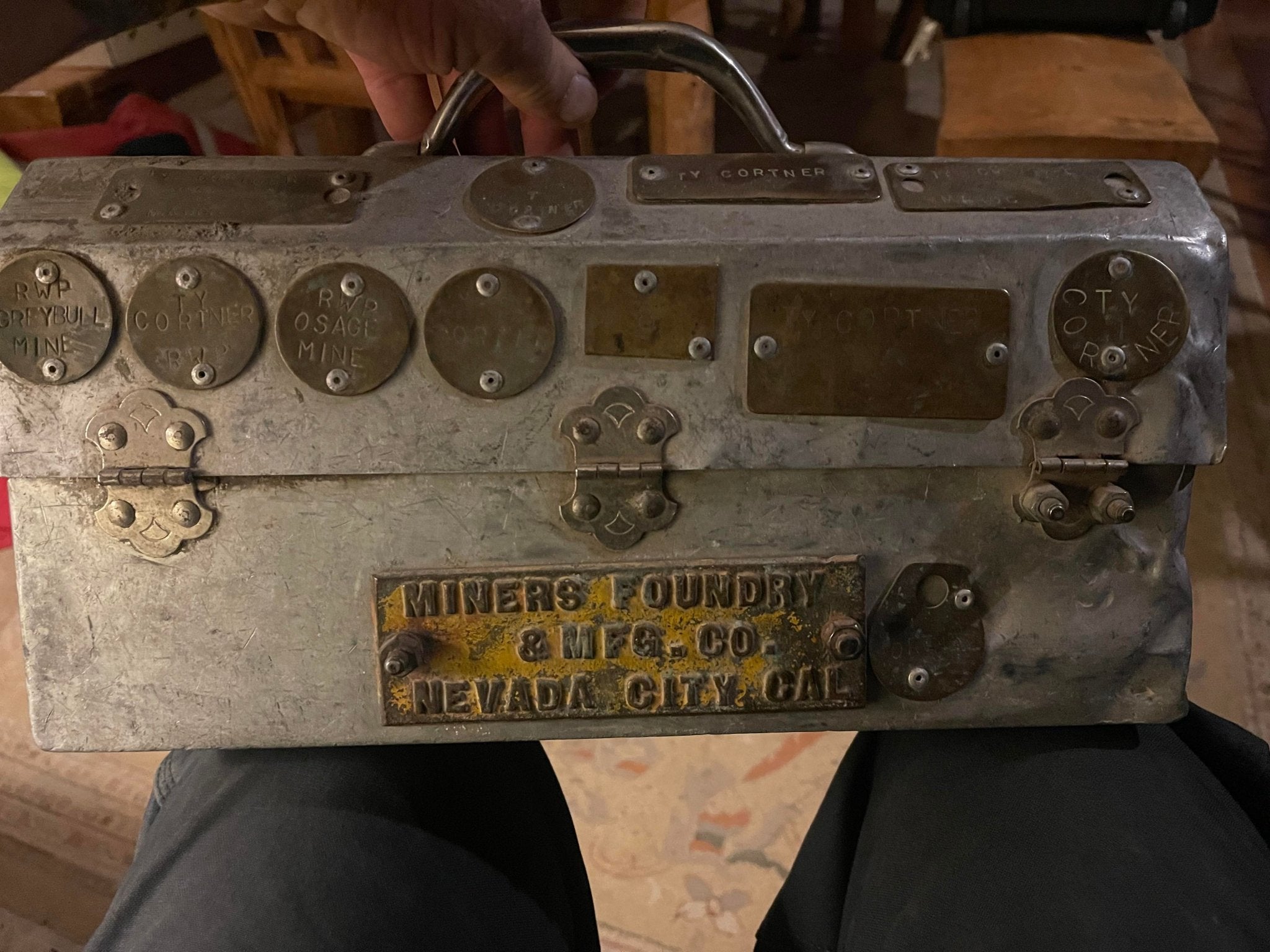 Zeil Dronken Hanonnen Cortner
I'll never get rid of my L. May MFG🧰💪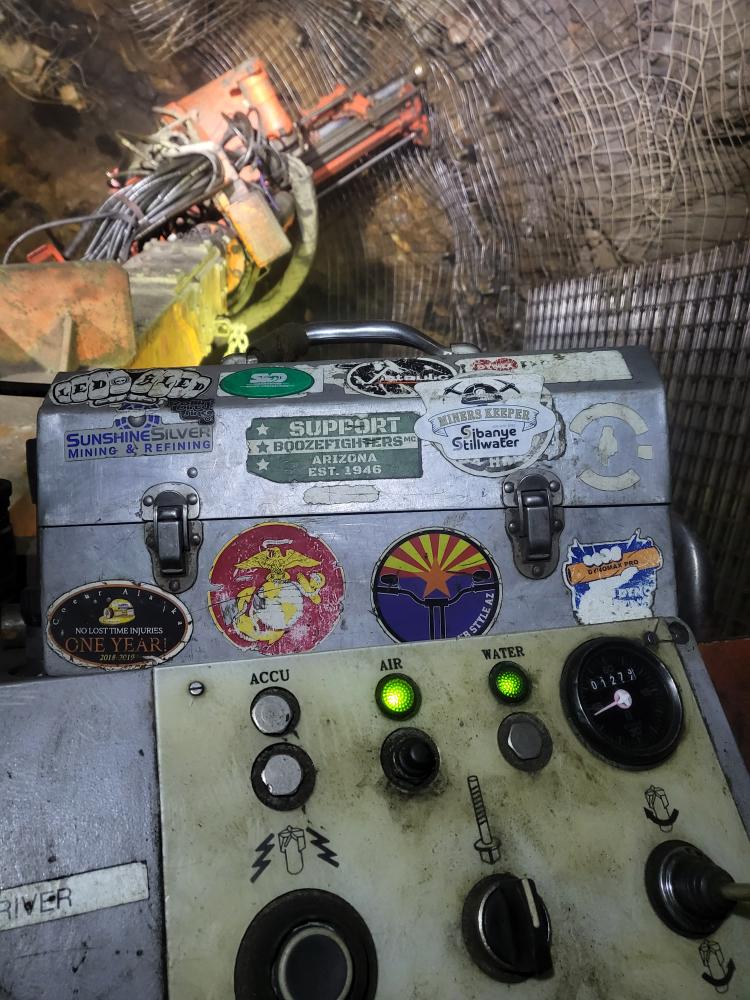 Hawkins
I've been carrying this box around for a while. It's been all over the place. Alaska, Montana,Idaho, Nevada❤️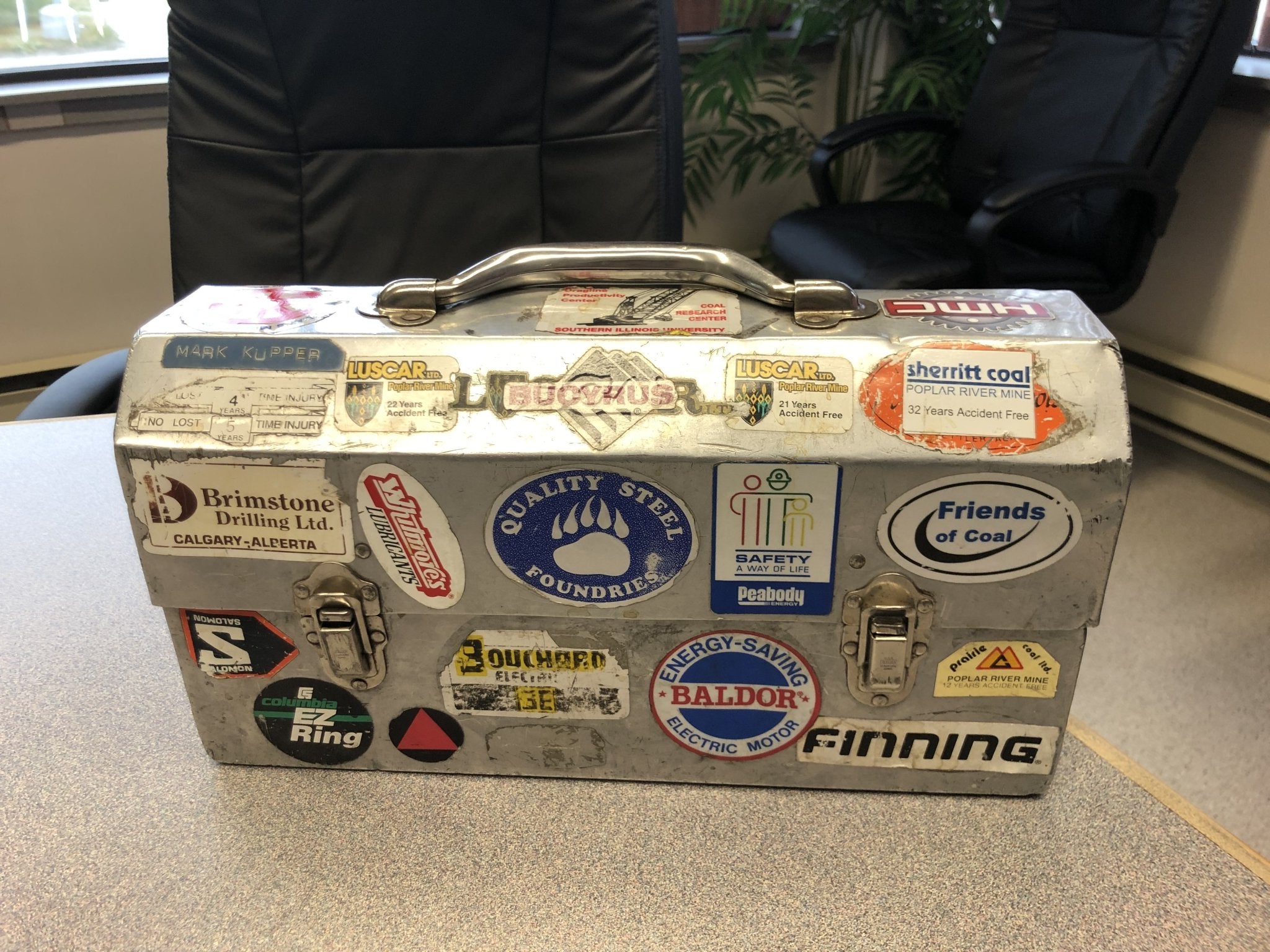 Mark Kupper
I started my career at a Saskatchewan coal mine in October of 1979 with this L.May
lunchbox in my hand. We are both still here, a little scratched and dented but still going strong. Nice to see that a company that made such a great product still going years later.
"

Those lunchboxes really strike a chord with me. My dad always had one when I was growing up. I remember eating many peanut butter sandwiches out of one on days that I'd help my dad at work. Had no idea the rich History behind them and that they were made in Sudbury, until I found the website. Very cool.

"
"

I gifted an L. May to my daughter since she just started working underground! She loves it and gets so many compliments thanks again for the great product and services

"
"

My dad had one of these...used to hear it rattling every morning when he left to go to the copper refinery in Copper Cliff.

"
"

I remember my grandfather's and uncle's lunch box years ago, they came from L May when they worked in Cartier on the railroad. My wife got mine a couple of years back. I had to have one as well I'm sure it will easily last the rest of my working life. A great Canadian product Thanks, L May.

"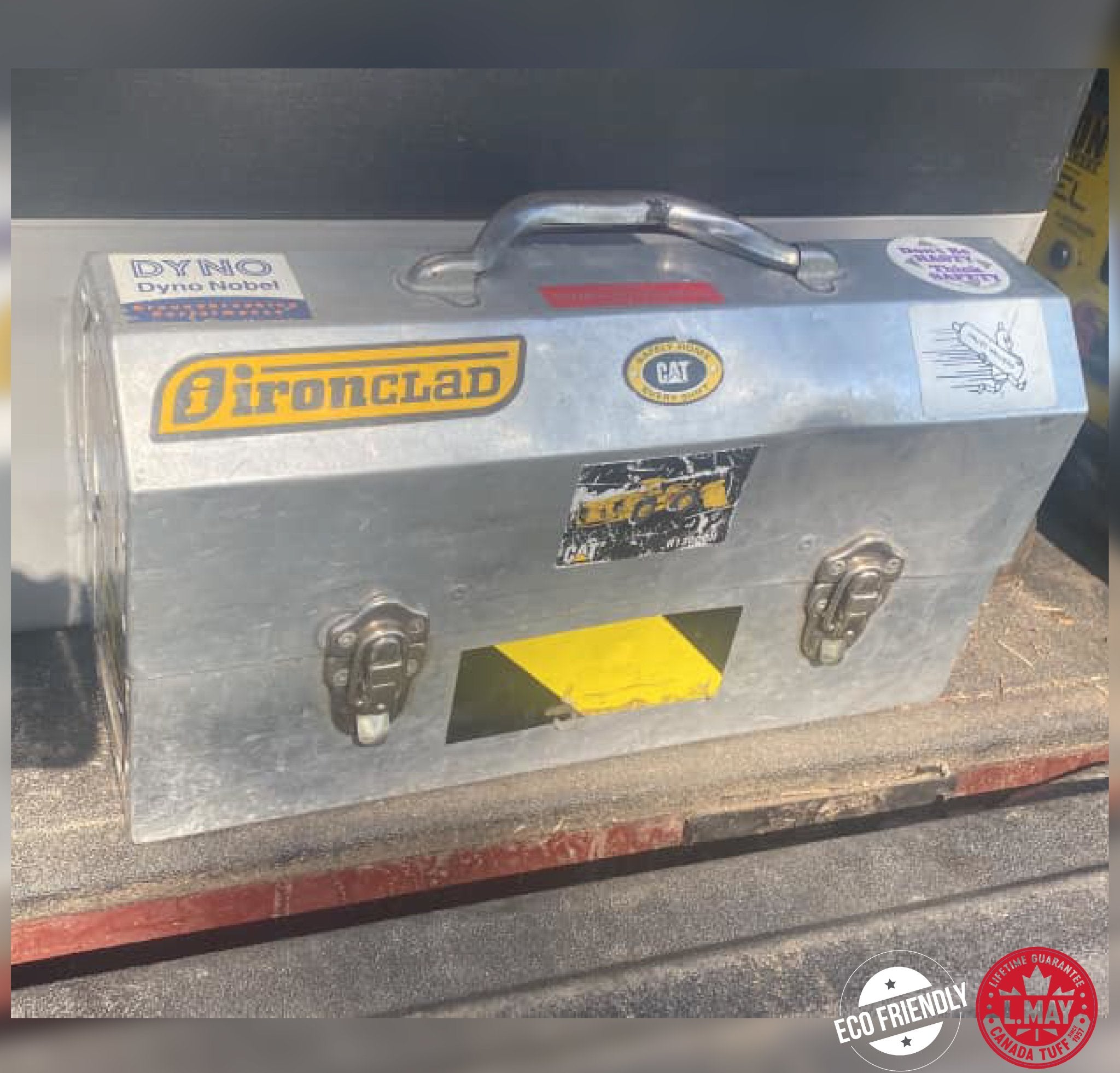 Roger Strand
This lunch box belonged to a friend Gary Bown straight day track man Homestake mine Lead SD he passed away ten years ago from cancer.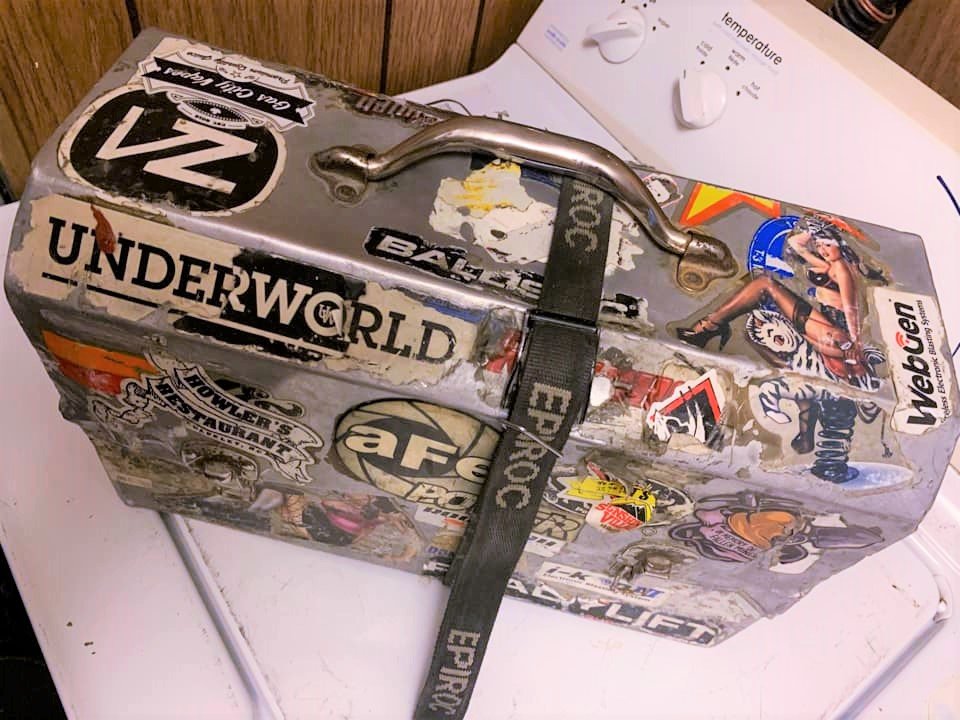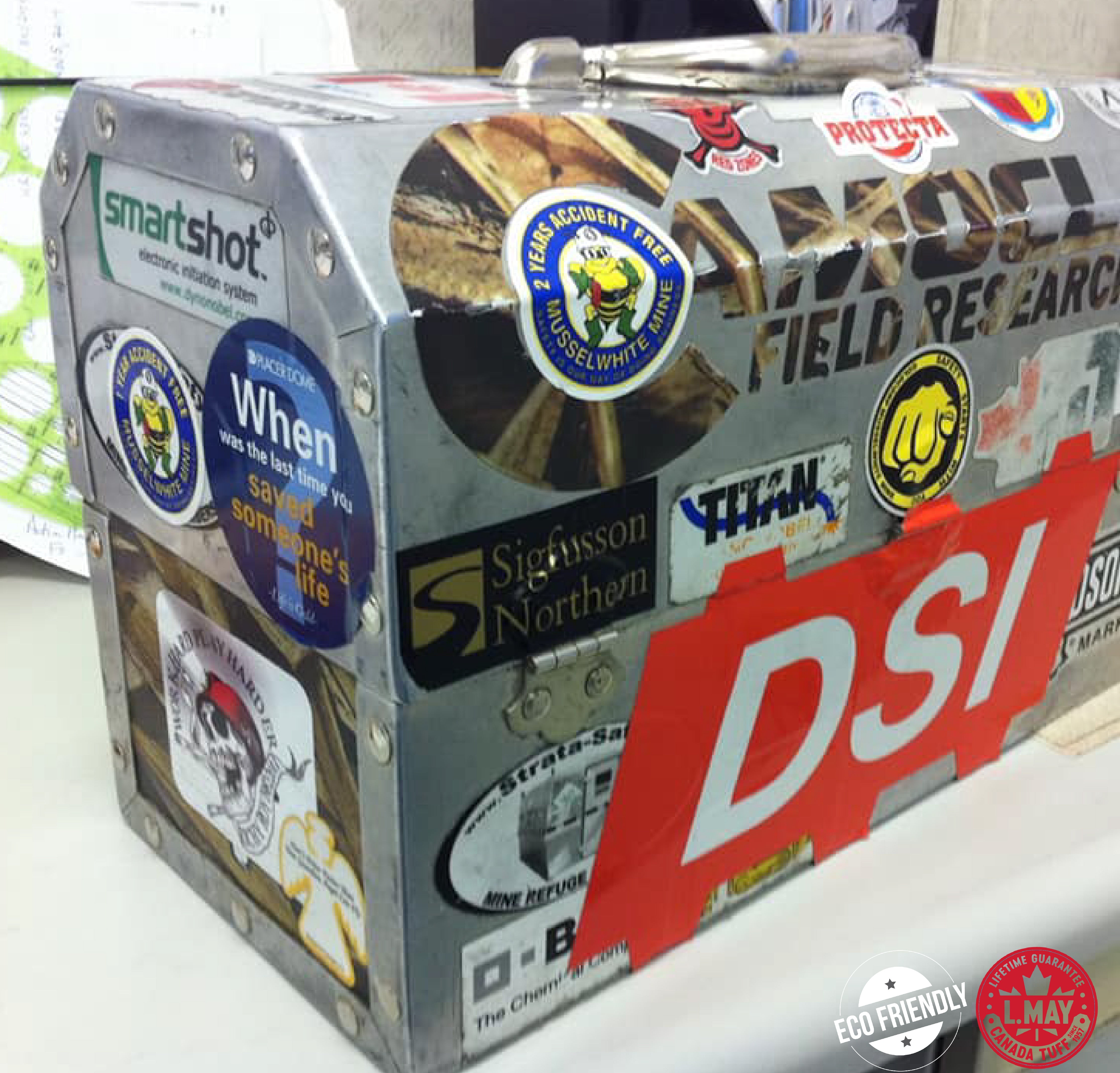 J. Paul Murphy
18 years and now it's retired (still like new!)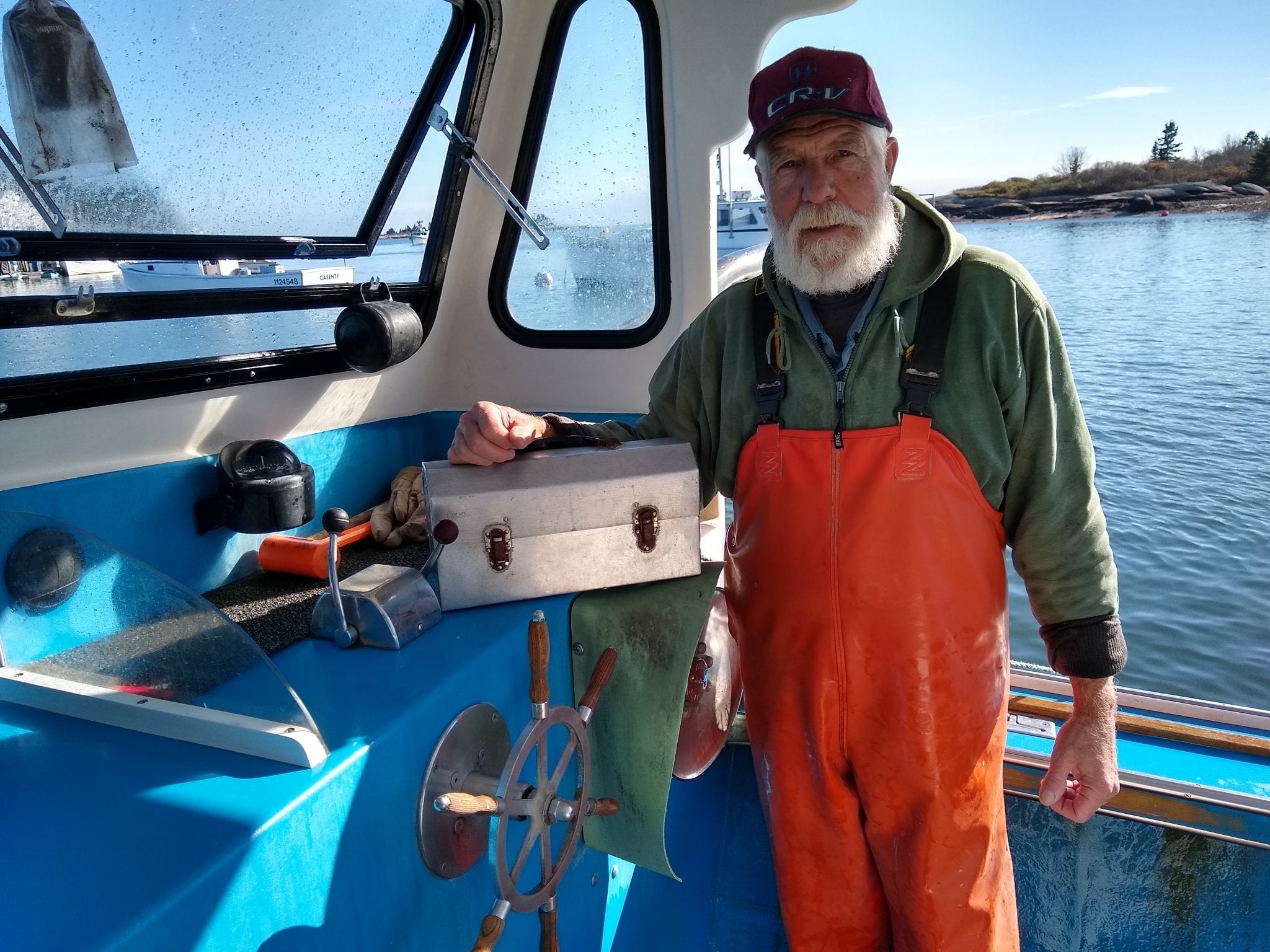 Dan
I have had my L. May lunch box for a few years and it is the perfect size to hold my quart thermos [14 inch] as well as my lunch. The thermos is 47 years old and the lunchbox is 10 plus. It is nice to know that it can be repaired.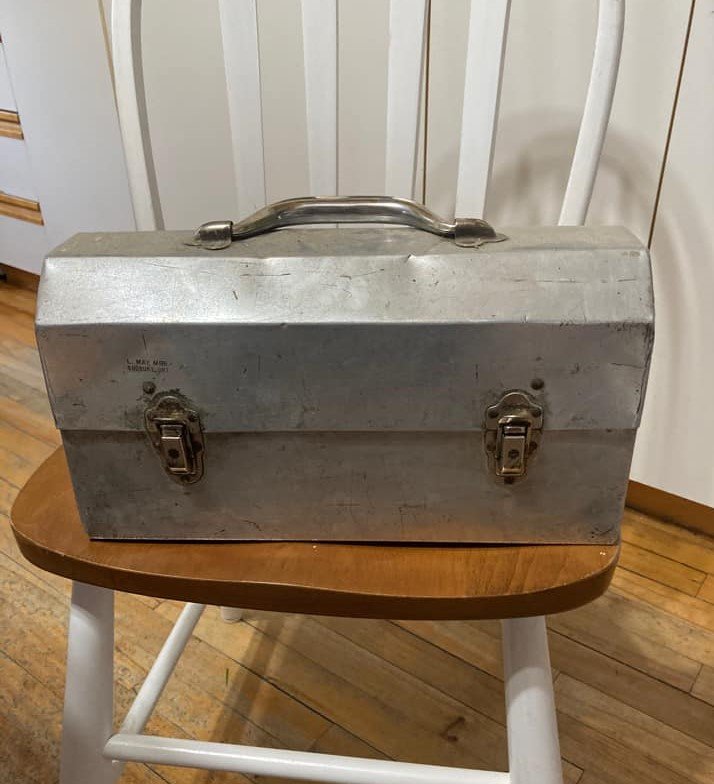 David Jones
I have been carrying one to work for 40 years, it should be good for another 40!
"

This might be the most incredible kindergarten lunch pail ever. An aluminum LMayMFG Coal Miners Lunchbox.

"
"

I have one from my grandfather, I love it. It shows how things used to be made, not like things today. It's a real lunch box for a real worker.

"
"

We have been very happy with them and believe this will be the case for years to come and we don't believe that we will ever need to purchase another type in our whole lives. These ones will last us forever! It is refreshing and appreciated to see such a well-made product in this disposable day and age. You should be very proud of your work and it's impact on our environment!.

"
"

My father had one of these lunch kits for years ! The latches wore out so he cut a tire tube to hold the lid shut, my father passed away in late September at the age of 75, he worked right up until 3 weeks before he died with your lunch kit. At his request he was cremated and was buried in his metal lunch kit held shut by his tire tube . Your logo is so true , "it will last as long as you will!

"
"

I still have two from 1974 when I started working underground, couldn't get enough food in the smaller one so I bought a bigger one. I'm now retired 8 years and the smaller one makes a great bullet box for my hunting. The bigger one is on the shelf waiting for a purpose. My father who retired in 1988 nailed his to the clothesline pole for clothespins and it is still being used today, rust-free and like new. Keep up the good quality.

"
"

In 1968, I came to Sudbury to work at the Copper Cliff Refinery. I bought a 14 inch Sudbury lunch-pail and... it sure has gone the distance! I can't remember what I paid for it but in hindsight, it was a real bargain. After 44 years, the only thing that the pail ever needed was a shot of oil on-the-handle to keep it from squeaking. Who ever thought a lunch-pail would last so long that it could be handed-down as a family heirloom! A long time coming, but here is your pat on the back for making a great product. In conclusion, I'm a very satisfied customer and I wanted you to know it!

"
"

I was travelling with my son in Labrador a couple of weeks ago and he spotted one of your lunchboxes in the hardware store in Happy Valley Goose Bay: I bought it immediately! Wanted one for years. I grew up in Sault Ste Marie and saw lots of these heading into 'The Steel Plant'. I have no idea what I will use it for but am delighted to have it.

"
"

Thought I'd let you know we ended up buying 4 lunch boxes last night at GT! Bjorn decided to go with a big blue one instead of the green........and we got 3 little ones (blue, green, purple) for our nephews and niece for Christmas! Just want to thank you for such an awesome product! Your dad was a clever guy! Growing up I remember my dad had one!! He ran the landfill site in Hanmer and would leave each morning with a lunchbox full of food....and come home with it full of blueberries! All plump and juicy....and protected in the lunchbox!

"
"

My dad has had his for 23 years (smelter) My husband has had his for 6 years (refinery) My father in law has had his for 26 years (underground) Not to mention all the uncles, cousins, and other family! Just thought you'd like to hear that in a way, your family has always been part of ours 🙂

"
Gerald Munby
First one lasted approx 3yrs & got squashed by a scoop tram, so that was the end of that. 2nd one saw me right through to my retirement, so approx 20yrs old; I left that one with my son in Humboldt. My Co-worker Billy Danylczuk, who sadly is no longer with us, placed an order with you & I purchased my 3rd in 2002 & brought it back to the UK with me. It has been on several beach trips & in the harvest field when helping my brother on the farm & at the granite factory I worked at, wouldn't have been without it.They a got well used & still take my latest one out on picnics here & have had many comments on it.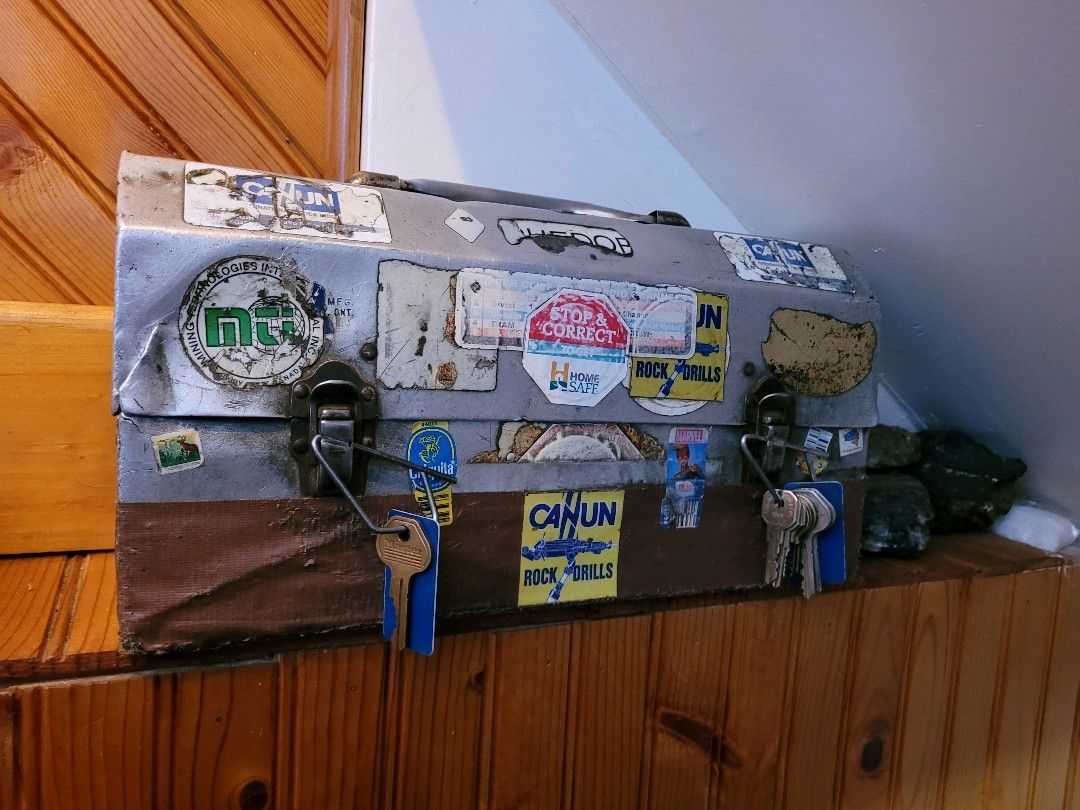 Brittany Chedore
The hardest working man I know retired yesterday. He carried this lunch pail to work underground for 43 years. The last 31 years of his career was working for Vale, the same place I now work. When people who have worked with him realize he is my dad, they would immediately gush about how hard of a worker he is and a great miner he is. I am very proud to call The Legend my dad.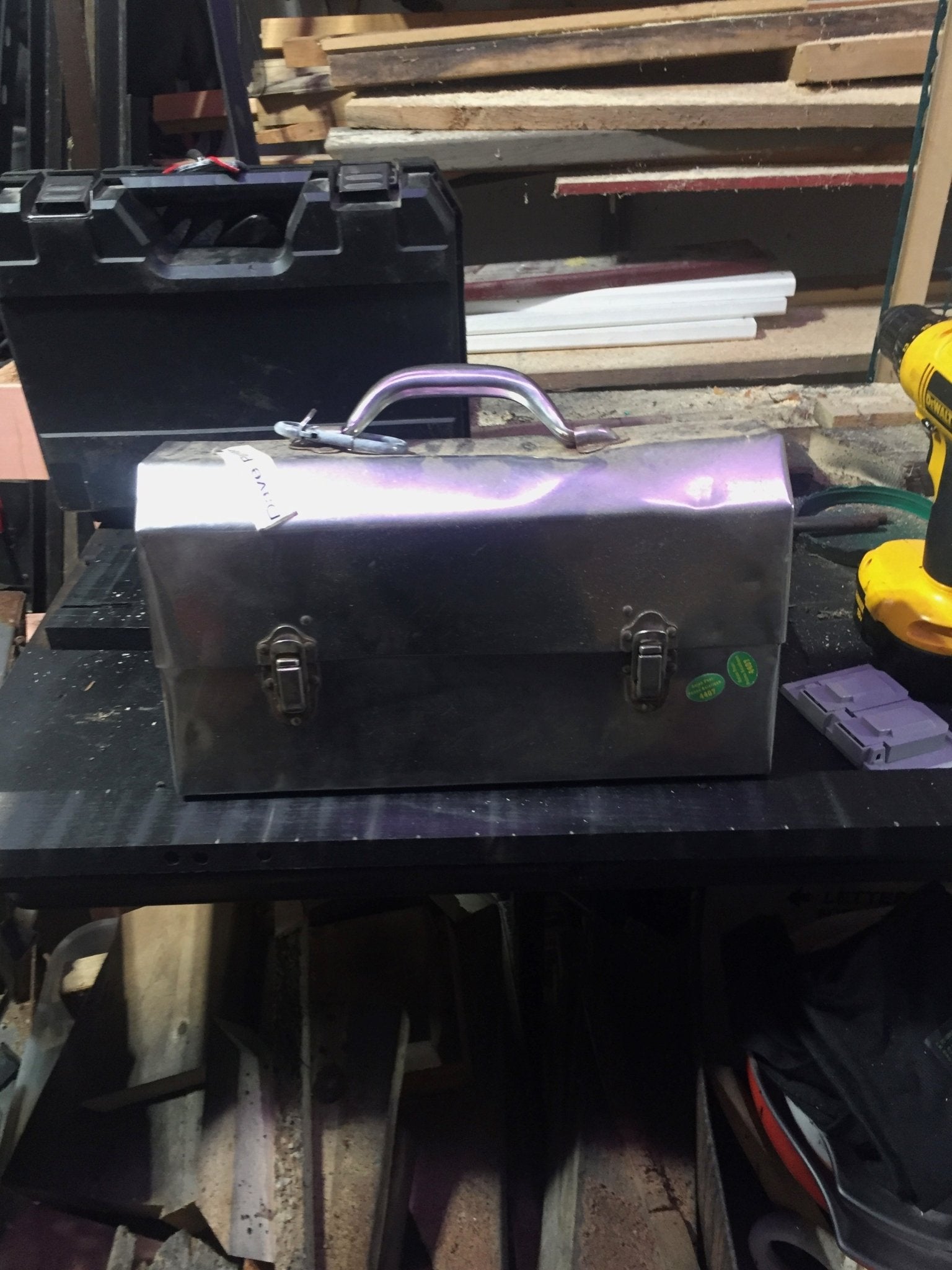 David Parker
This is my pail used above and underground. 1976-2016(retired) slightly bent and little modification but still did the job. Saw some pretty hard use. The real story here tho is I had the same model from 1971-1976. Lost that one off a sno-jet on the way to work. A fellow picked it up on the highway and recognized my name but put it in his garage, thinking to find me and return it. About 25 years later ( garage cleanup), it resurfaced and was returned. My son put it to work right away then, and it has been traveling above and underground with him ever since. Great products!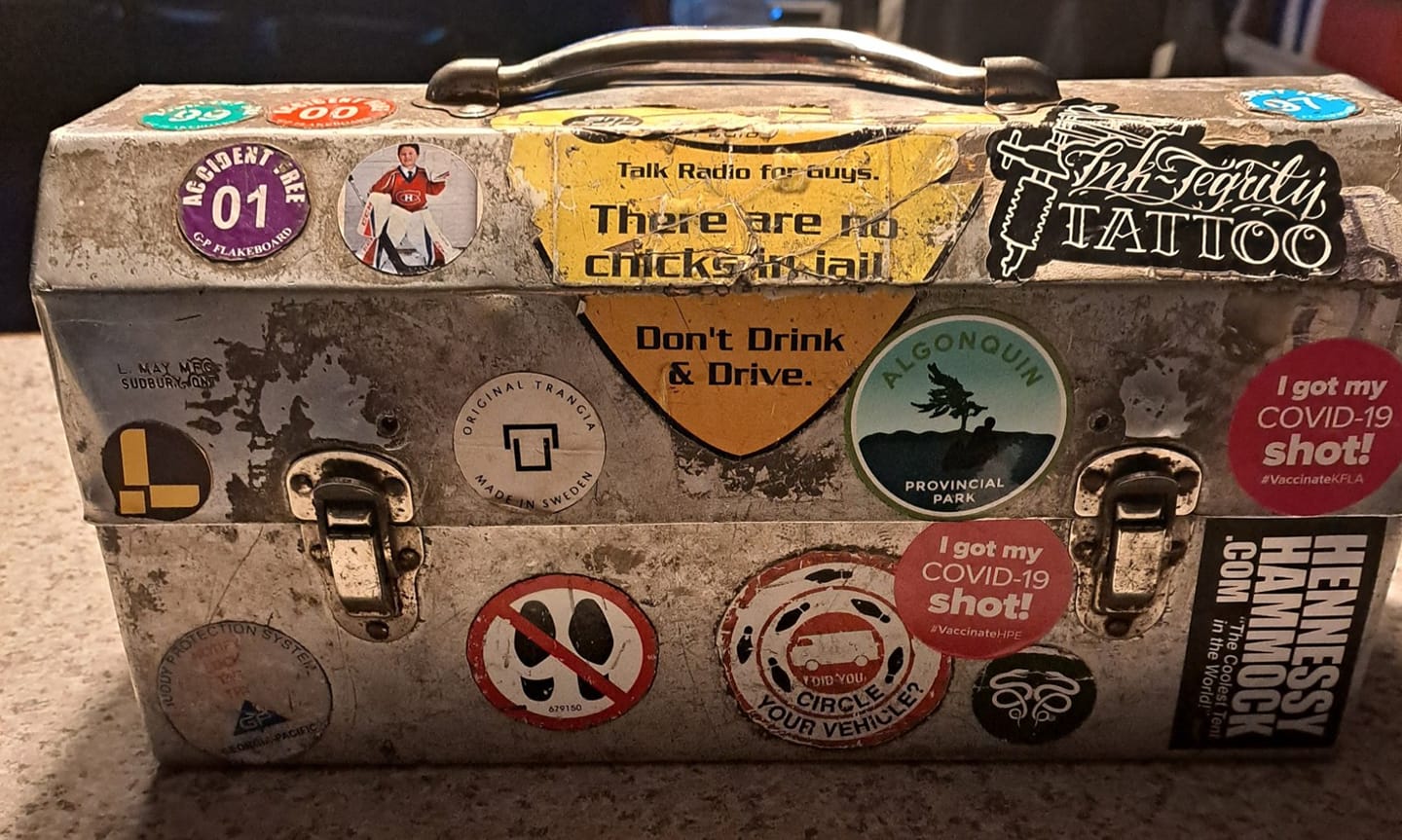 Rob Genereaux
I've had this lunch pail since 1988. It's been with me while I was working road construction, in a particleboard mill, and since 2006 in a paper mill. You'll never see me buy a cheap cooler bag every year. At my current job, I'm the only one with a proper lunch pail, or as I call it, my crumb bucket. I find it incredible that you can see the rub marks on the front where I open the latches. The new generation is constantly commenting on it at work.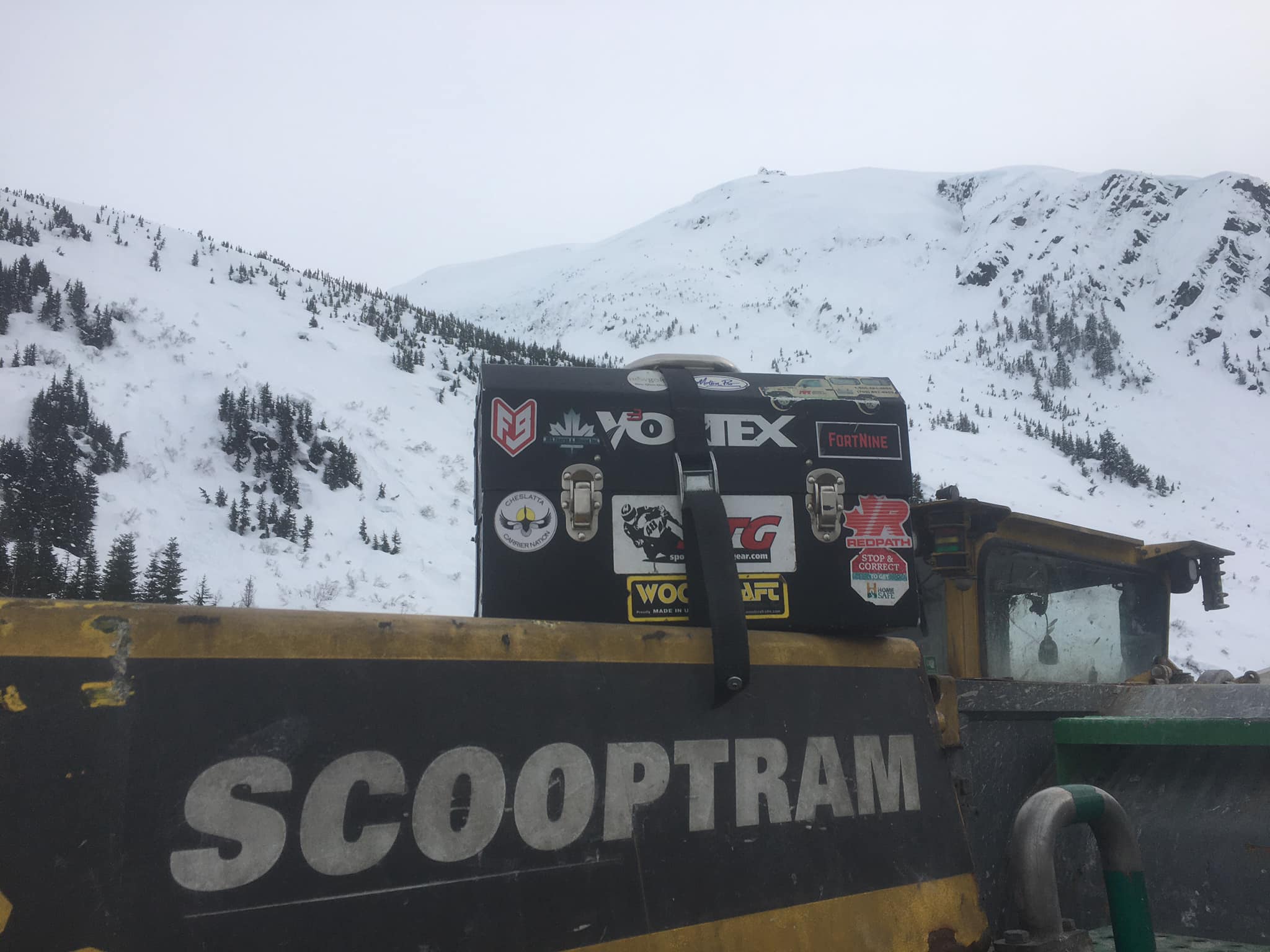 Craig Jefferson
This box was bought for me on Father's Day about 7 years ago. I have the seat pad for it also. It's been to: North mine, South mine, Totten mine, Coleman mine, Fraser mine, Onaping Deep, Garson mine, Creighton mine, Stobie, 777 Flin Flon Manitoba, K2 Esterhazy Saskatchewan, Compass Minerals Goderich, Kemano British Columbia, New Gold Kamloops BC, Hope Bay Nunavut, and 8000 feet down, A little rust from the salt mines and a strap so no fellow employees can flip the latches while I'm walking lol. My Dad had one for 32 years at Frood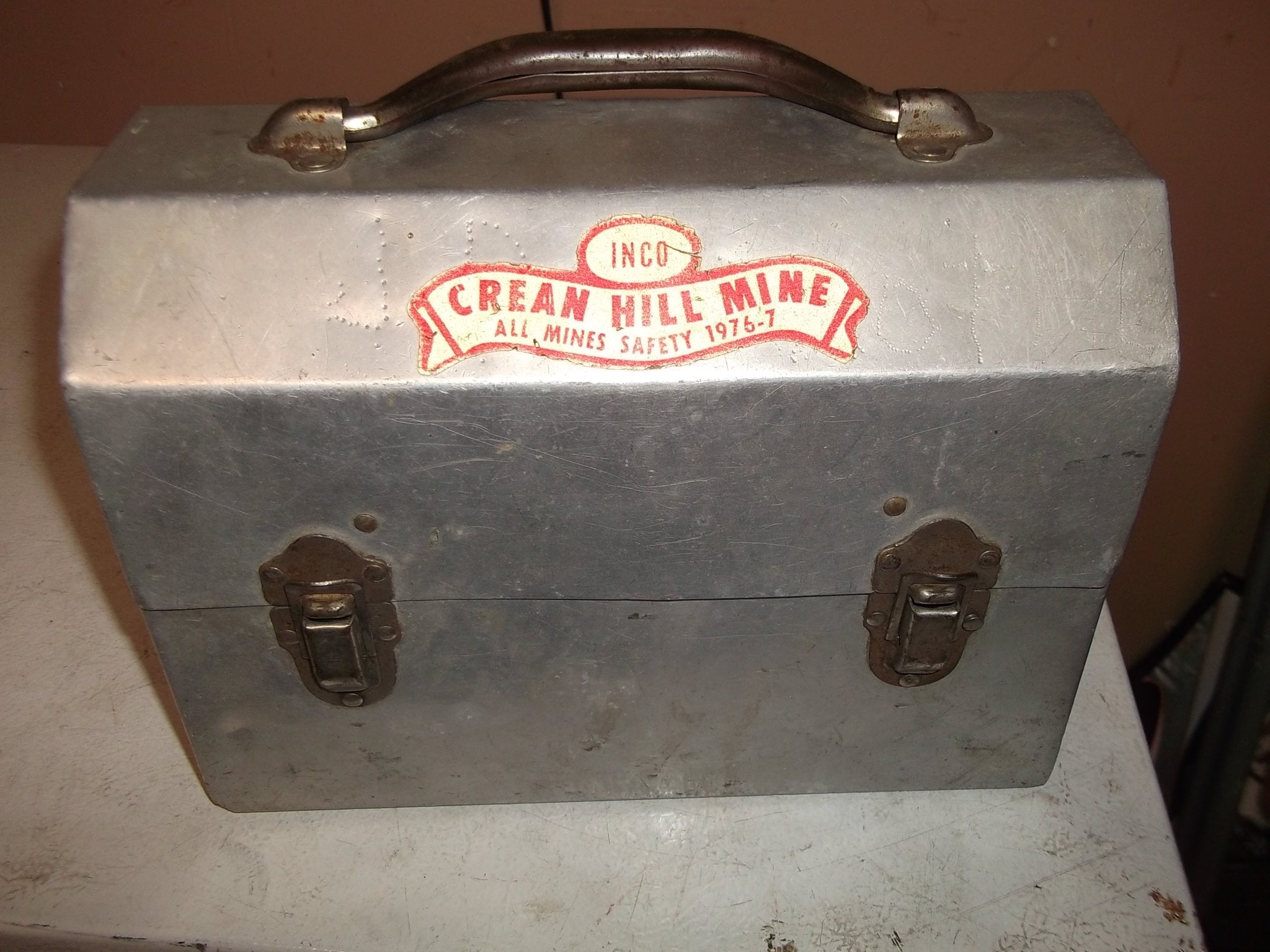 Greg
I still have two from 1974 when I started working underground. I'm now retired 8 years and the smaller one makes a great bullet box for my hunting. The bigger one is on the shelf waiting for a purpose. My father who retired in 1988 nailed his to the cloths line pole for cloths pins and it is still being used today, rust free and like new. Keep up the good quality.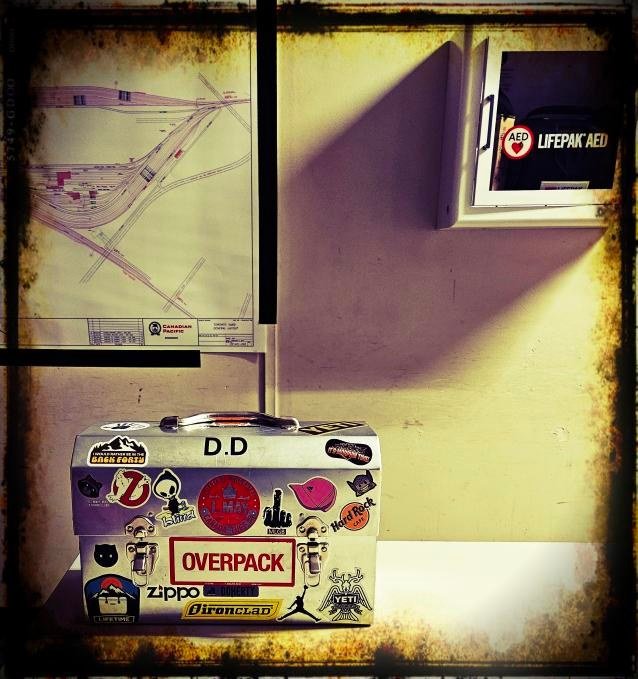 Dennis Doherty
I've worked for the Railway for 13 years now and can't count the amount of lunch pails I've purchased. Working in extreme weather condition for long days and nights I could never find the perfect most suitable lunch pale for my needs. That is until I purchased the "Super Classic" fromLmayminerslunchbox.caI purchased this beauty in March this year and instantly knew it was a keeper.
I've added a type of divider and a couple other features to make it my own and hope to have it the rest of my career and pass it on to one of my 3 children when I retire. So glad I supported a business like yours.
This week, 2/3s of the other members of my crew bought theirs and are anxiously waiting by the mail box. Don't worry, the 4th member is window shopping now.
Cheers and thanks for the great product.