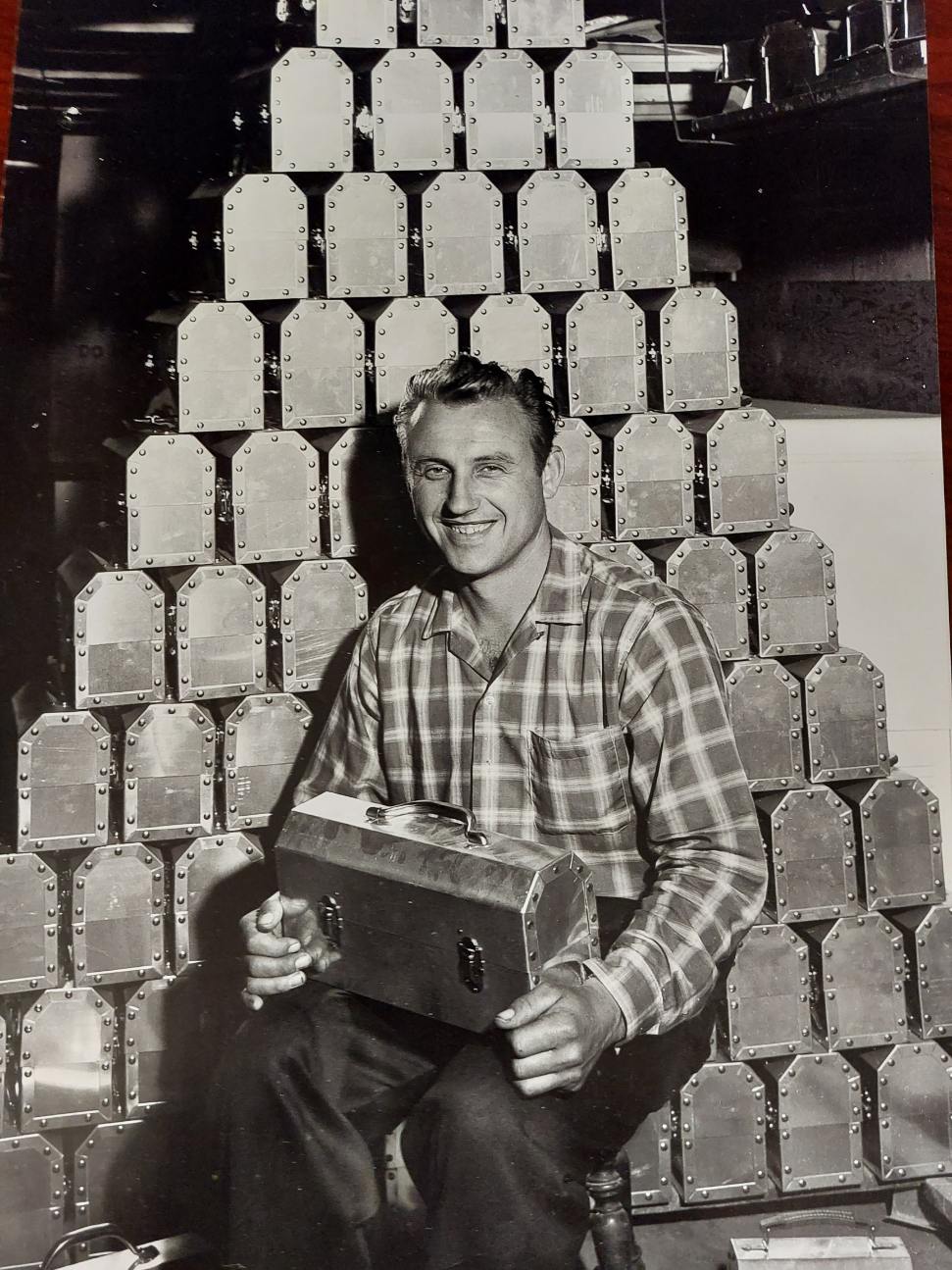 1. This is Leo May, the inventor of the miners lunchbox back in 1956.
2. Leo arrived in Sudbury from his native Alberta in 1948.
3. It took him six months to get all the materials together to make one lunchbox since he couldn't find the proper hardware for it in Sudbury.
The Problem
Leo May, a miner working underground at INCO Ltd, the world's major nickel producer, sat his black tin lunchbox on its end to use as a seat while waiting for the "cage," the underground elevator system bringing men and supplies in and out of the mine depths. He was flat on the ground the next thing he knew, his lunchbox squashed. 
The Solution
Leo May's inventive mind led to creating a lunchbox that would hold the weight of a person and their lunch when there was no seat available (miners often ate their lunch on the job, in field conditions without chairs or benches). Plus, it had to be affordable for the miners, who earned $1.25/per hour at the time.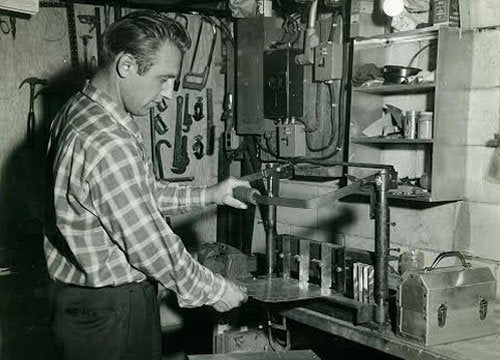 Basement Workshop
Working from a small workbench out of his basement workshop, he came up with a design that supported him and was built to last. When he showed up at work with his shiny new lunchbox, he was immediately inundated with orders for 40 more.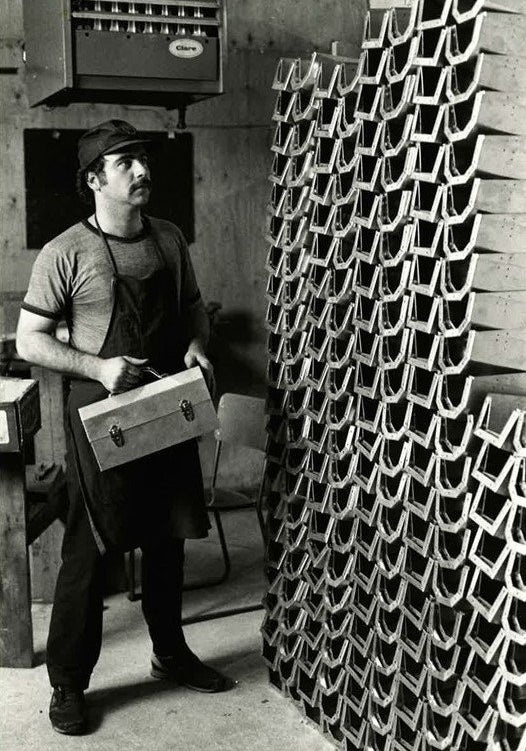 Mass Production 1978
These engineering marvels were hand-produced for a few years until demand forced him to invent unique automated equipment for mass production. In 1978, the company was incorporated under L. May Metal Fabricators Ltd.
Setting The Standard
Leo's lunch boxes became the standard for the mining and construction industry, and virtually 100% of INCO's 20,000 workers carried the lunchbox from Sudbury. Many workers starting their mining careers at this time had the same lunch boxes until retirement, 30 years. Some say they work as good luck charms.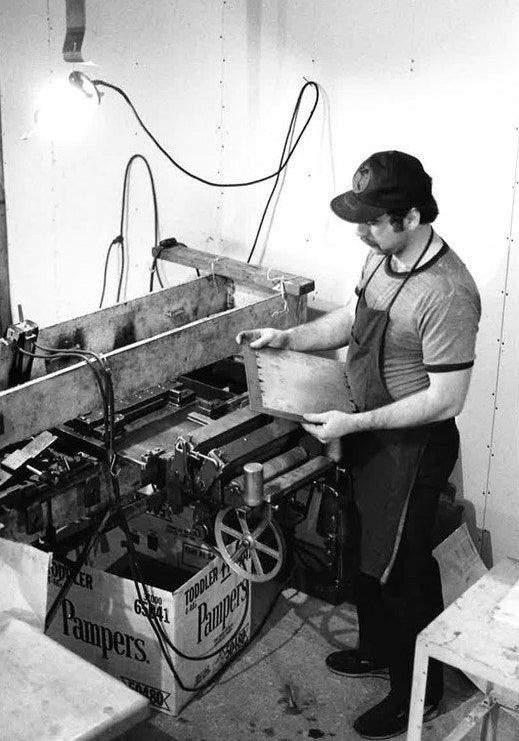 Around The Globe
Now, Leo's lunchboxes are sold around the globe as "The Original Miners Riveted Aluminum Lunchboxes" and are used in many innovative situations from industrial uses, promotional items for advertising agencies, fashion items, and household items uses, and have been seen in movies and TV commercials. Its functionality is limited only by your imagination.
Dragon's Den
Watch Catherine Langin pitch her family's legacy, a durable metal lunchbox